We get it to you fast!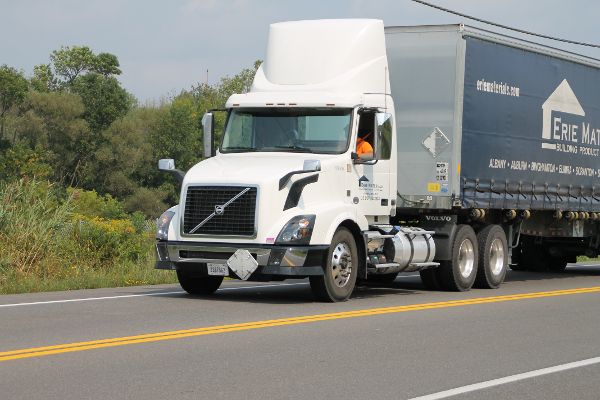 The most expensive building materials are the ones that aren't on your job site when you need them. You can count on Erie Materials to get your materials to your job site quickly -- wherever you are in our service area.
Products from our deep local inventory are usually delivered the next day. We can also draw on our 100,000 sf Distribution Center in Syracuse or any other Erie Materials branch, often receiving those items within a day through our route truck network.
In addition, we have access to many, many more exterior building products from our manufacturer and distribution partners. Ask us if you're looking for something.
Our delivery trucks are equipped with forklifts to place materials where you need them. We have several boom trucks to get your shingles to the roof. We'll pick up any materials you need to return. Our accuracy and timeliness is checked by a sophisticated Proof of Delivery system.