Open Positions
Albany, NY
Auburn, NY
Binghamton, NY
Utica, NY
Watertown, NY
Williamsport, PA
NOTE: We always accept applications at each of our branches.

HOW TO APPLY:
Click on the Position Title listed above and complete the application on Indeed.com.
Or submit your resume, cover letter and application by email, fax or mail:
Email to: [email protected]
Fax to: (315) 455-6453
Mail to:
Attn: Human Resources Dept.
Erie Materials, Inc.
PO Box 476
Syracuse, NY 13211
Erie Materials is an Equal Opportunity Employer.

THANK YOU FOR YOUR INTEREST IN ERIE MATERIALS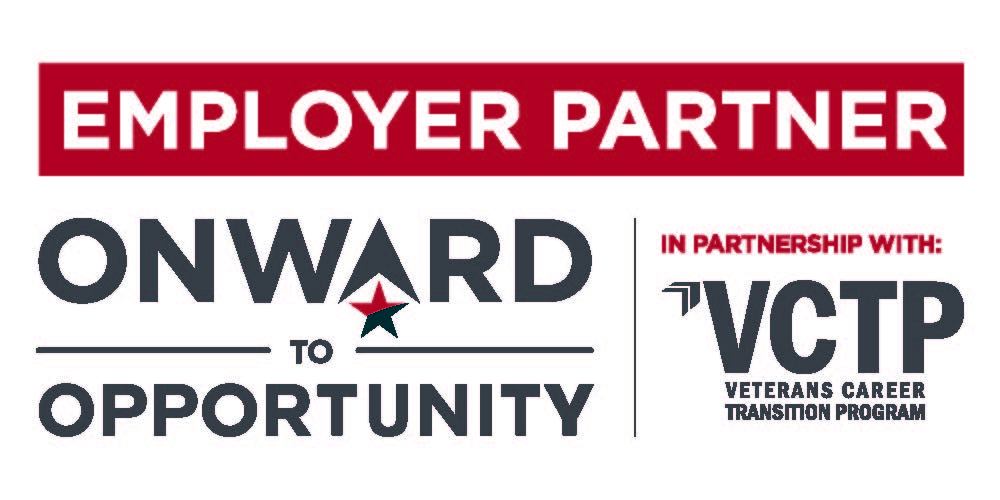 ---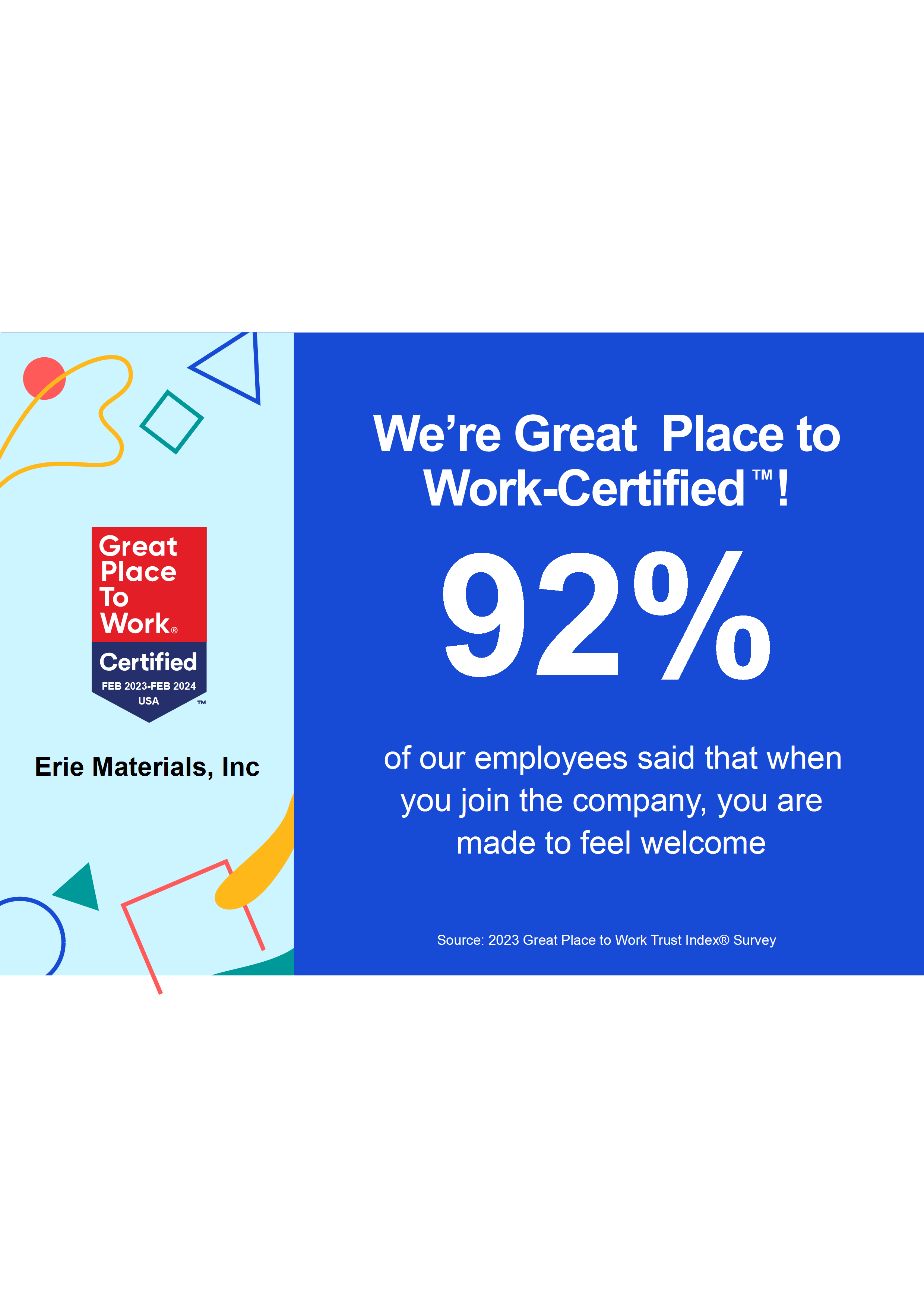 Building a Career at Erie Materials
Look for more than your next job
Exceptional Service, Integrity, Care for People, Excellence
Erie Materials, privately owned and operated since 1973, is built on these values. For more than four decades, Erie Materials has provided high-quality products and exceptional service at the best value to professional contractors. Today, we are the leading distributor of building products in upstate New York and northeast Pennsylvania.
Erie Materials has been an independent, family owned business since its inception and has earned a stellar reputation as a leading company. Erie Materials earned national recognition as a Top 10 Specialty Distributor, a Top 30 Distributor and was the 2008 Distributor of the Year.
Consider these points as you think about your next career choice:
• Are you looking for a long-term opportunity? Over 65% of our employees have been with us for at least 5 years and over 45% of our employees have been with Erie Materials for at least 10 years.
• Are you looking for opportunities for advancement? Over 30 members of our management team across the company started in warehouse operations. They work with over 30 inside and outside sales representatives who also started there. We have many, many others who are enjoying career growth and long term opportunities at Erie Materials.
We look for team oriented people who take initiative; people who will be focused on our customers; people who can communicate; people comfortable taking the lead and holding themselves accountable for doing a great job. We want people who are interested in starting a career with us.
If this sounds like you – then you should apply today.
(If you are open to relocation, there may be even more opportunities for career growth and development)
---
Our People Count
Our founder and CEO, Bob Neumann says, "Take care of your customers; take care of your employees; and don't forget what the word integrity means."
Those are values that drive our company and care for our customers has been the secret to our success, but not at the expense of our people. Erie Materials works hard at taking care of our employees. Full-time employees earn competitive pay and have the opportunity to enroll in an outstanding and comprehensive benefit package. Employees and their families are eligible to participate from the day they start.
Our benefits include: Affordable Health Care Plans, Dental Plan, Flexible Spending Accounts, Vision Coverage, Basic and Supplemental Life and AD+D insurance, short-term and long-term disability plans, generous paid time off, tuition assistance, and retirement benefits including a 401K and Profit Sharing plan. Our people also enjoy several events each year sponsored by their branch for employees and their families.
Erie Materials, Inc. is an equal employment opportunity employer and does not discriminate against any applicant on the basis of race, creed, color, sex, age, marital status, disability, domestic violence victim status, genetic predisposition or carrier status, sexual orientation, gender identity, religion, national origin, military service/leave, arrest/conviction record or any other characteristic protected by law.