Two Great Choices in Porch Flooring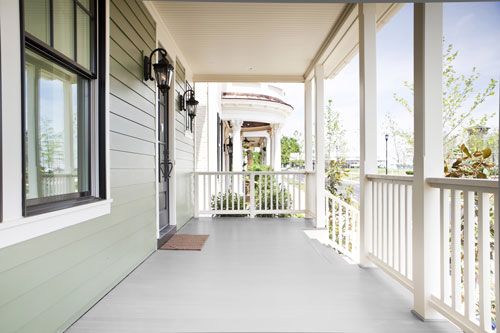 Erie Materials stocks both KOMA Harmony and Aeratis Heritage PVC porch flooring.
Aeratis is .0875" thick, can be installed 16" oc without issue, is firmer than KOMA Harmony and doesn't need to be covered. Erie Materials stocks it in Battleship Gray. Weathered Wood is available special order.
KOMA is .75" thick, which makes it easy to replace old wood flooring. It may be installed 16"on center but 12" is recommended. It needs to be covered. Gray is in stock.