Thoryk Named Ops Manager in Syracuse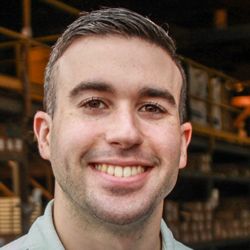 We are pleased to announce that Jason Thoryk has been promoted to Operations Manager at the Syracuse Branch. Jason has been with us since 2018 and was a participant of the Summer Associate Program. After graduating from college he was hired on full time in the Warehouse and then was promoted to Inside Sales in July of 2021.
Congratulations, Jason!