The Easy Solution for Low-Slope Roofs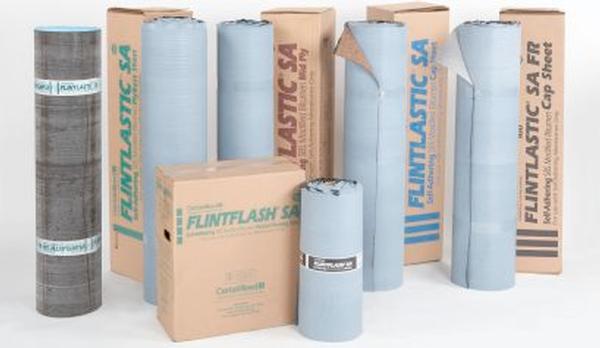 CertainTeed's Flintlastic SA (Self-Adhering) SBS modified bitumen system is an easy-to-apply solution for low-slope roofs. It is perfect for sections of residential roofs that don't meet the 2/12 requirements for asphalt shingles.

The Flintlastic SA system means no torches, no hot asphalt, no fumes and no mess.

Flintlastic SA works well in both three-ply or two-ply applications. The system includes, from bottom to top:
Flintlastic SA NailBase (mechanically attached)
Flintlastic SA PlyBase (self-adhering)
Flintlastic SA Mid Ply (self-adhering)
Flintlastic SA Cap (self-adhering)
Flintlastic SA Cap FR (fire-rated, self-adhering)
Flintlastic SA is available in eight colors to match the most popular CertainTeed asphalt shingle colors.
To learn more ask your Erie Materials sales representative or click here.