Step-Clip System from DuraLife Cuts Installation Time in Half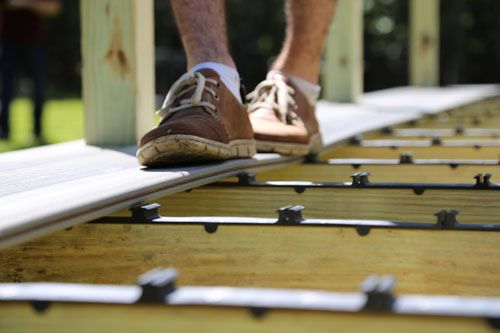 Step-Clip from DuraLife is the most innovative and simple deck installation we've seen.
Simple, Safe, Secure
Installs easily with a roong nail gun or hammer, then simply step on deck boards to snap them into place.
Up to 50% Faster Install Times
And spend less time on your hands and knees!
Easy to Replace
Makes replacing damaged boards easy.
Increase Efficiency
Automatically spaces deck boards 3/16" apart. Decking can be laid out in advance to ensure that the variegated hardwoods appearance is pleasing to the homeowner.
No Joist Protection Tape
Protects the top of the joist from water damage, rot and decay.
Step-Clip is In stock and ready for your next project. Ask a salesperson for samples and pricing.