Rose Retires After 28 Years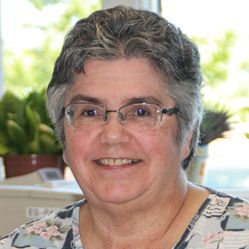 Please join us in congratulation Debbie Rose, Accounting and Payroll manager, on her retirement after 28 years with Erie Materials.
Debbie joined Erie Materials in 1994 as an Accounts Payable and Payroll Clerk. Her first day was the grand opening of our Elmira branch. Syracuse, Auburn and Binghamton were the only other branches at that time. In her career, Debbie used four different payroll systems and five different time systems, beginning with punch cards. Erie Materials' investment in technology and her ability to learn new systems has enabled the department to manage payroll for a staff of 375 people today.
Debbie says that Bob and Chris Neumann, Erie Materials' owners, have been good to her, respecting her and trusting her to do her job. She will miss her co-workers, especially the general managers, operations managers, accounting and credit staff.
In retirement, Debbie plans to stay in the area, spending time with her seven grandkids and her husband, as well as volunteering and remaining active in her church.