Now Stocking Owens Corning Duration Shingles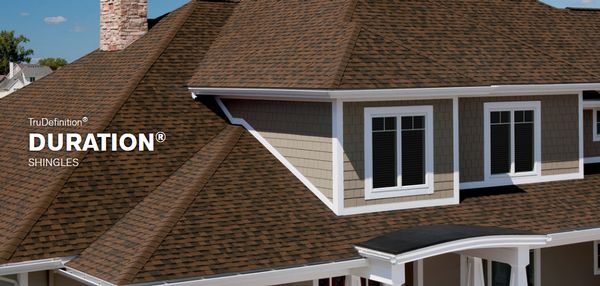 Erie Materials is now stocking Owens Corning TruDefinition Duration shingles.
Durations are specially formulated to provide dramatic color contrast and dimension to any roof and are available in all the popular colors. Beyond the impressive curb appeal, they also come with the advanced performance of patented SureNail® Technology—a technological breakthrough in roofing.
Limited Lifetime Warranty*
SureNail® Technology
10-year StreakGuard Algae Resistance Protection*
15-year 130-mph wind-resistance warranty
13-1/4" x 39-3/8"
5-5/8" exposure
IN STOCK* AND READY FOR DELIVERY TO YOUR JOB SITE!

STOCKED AT OUR DISTRIBUTION CENTER AND READY FOR SHIPMENT TO YOUR BRANCH
PLUS ALL ACCESSORIES FOR SYSTEM WARRANTY:
ProEdge Hip and Ridge
Titanium UDL30
ProArmor Underlayment
Starter Strip Plus
WeatherLock Mat Ice & Water
VentSure 4' Strip Ridge Vent
VentSure Ridge Roll Vent
* Duration shingles are stocked at all branches except Williamsport.