Montana Retires After 24 Years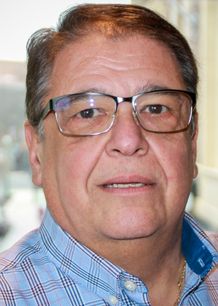 Congratulations to Frank Montana upon his retirement after 24 years with Erie Materials.
Frank started with Erie as an Inside Salesperson on June 10, 1996, one of the original hires at our newly opened branch in Utica (Marcy). He was promoted to Operations Manager in 1999.
For 19 years before joining Erie, Frank co-managed Riverside Materials in Utica with Leo Dudziak, the current general manager of the Utica location.
Frank said he's always been impressed with the confidence that Erie Materials owners Bob and Chris Neumann provided him and all employees throughout his career. Customers respect and trust you when they know you are empowered to make good decisions. He loves what the Neumanns have done building the business and that's made it difficult to leave. He always felt proud that he was working for a company that was a cut above the rest.
Frank and his wife, Sue, feel blessed to have their three children and seven grandchildren nearby. They plan to stay in the area to enjoy their company, while traveling to warmer climates in the winter.
Frank's last day is September 30. We at Erie Materials will miss Frank's great attitude, quiet confidence and calm, caring leadership. We wish Frank and Sue the best as they start this next great stage of life.