Mid-State Industries Project Honored by ATAS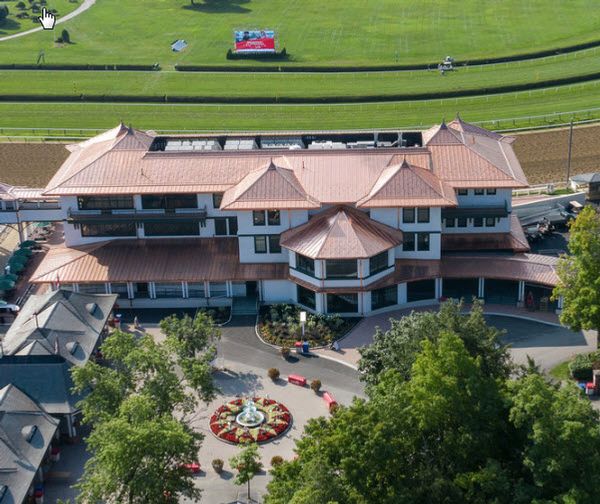 The Saratoga Racecourse roof project, installed by Mid-State Industries, LTD and purchased through Erie Materials, received first place in ATAS International's 2019 Project of the Year awards
MLB Construction Services was the contractor for the project and architects included SOSH and Frost Hurff.
The Saratoga Racecourse roof features ATAS 1-1/2" Copper Field-Lok panels.
In business for nearly 50 years, Mid-State Industries Ltd. focuses on metal roofing and historic restoration.
According to Mid-State: "We have built a strong relationship with ATAS over the years that allows us to fabricate all flashings and trims in our shop with their full confidence knwoing they will meet their requirements for quality. This was extremely important for this project as many of the detals had to be redesigned quickly to adapte to field conditions while the building was being built. The ability to design, field measure and fabricate without delay helped us keep this proejct on schedule. The schedule was the driving factor as the Saratoga Meet was to being a week earlier than usual in 2019. Panels had to be ordered in several phases as the roof deck became available for field measurements. Knowing that the pressure of the deadline was high, ATAS' turn around/delivery time was accelerated and excellent for the duration of the project. The project was completed on schedule."
Special facets of the project included:
Tapered panels on a radiused wrap around porch
Half-round gutters and downspouts by ATAS
Seven finials custom crafted by MSI per architect's design to complement historic finials on adjacent Grandstand
Multiple roof pitches and tie-ins to valleys, hips, and ridges at towers creating challening details
All roofs were vented either at the ridge, the apron flashing at the walls, or through the z clips attaching the finials
20 year weathertight warranty provided per specifications
ATAS's annual competition recognizes projects in which ATAS products have been incorporated into the design of the building. Six project categories were included in the competition: commercial roofs, commercial walls, residential roofs, residential walls, accents, and interiors. An independent panel of judges, comprised of ATAS advisory board members, reviewed photos of all the projects submitted throughout the year and chose first, second, and third place winners in each category.
Jim Bush, VP of Sales and Marketing for ATAS, stated, "Once again, we received many entries into ATAS' annual project of the year competition. We are pleased to honor the architects, contractors and distributors who were involved in the award-winning projects. A 60-page booklet has been created to showcase the projects that won an award or were nominated. This "idea book" should be useful to architects, contractors, and building owners to help them envision possible metal panel applications and design aesthetics for their future projects."
This year, a video commending the 18 award winners was also created, which can be viewed here – https://youtu.be/UlkOwikq00w
To view the booklet – https://view.publitas.com/atas-international-inc/2019-project-of-the-year/.