Great Choices in Gutter Protection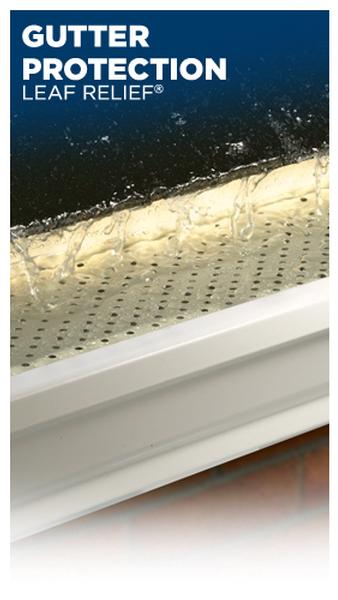 Gutter protection will help make sure your gutters are doing their job - diverting water away - without clogging with leaves and other debris.
Leaf Relief is the most effective gutter protection system system on the market. It can drain 29.7" of rainfall an hour. Invisible from the ground, Leaf Relief lays flat and fits snugly on top of the gutter. It is backed by a 25 Year Warranty.

Leaf Logic's ripples act like a drying rack and help prevent leaves from sticking. Wind effortlessly cleans the corrugated surface.
Leaf Smart is a steel mesh screen that prevents leaves and debris from clogging gutters. It's ideal for both new and older homes and can be installed in minutes.
Ask your Erie Materials salesperson for more information.