Great Choices in Gutter Protection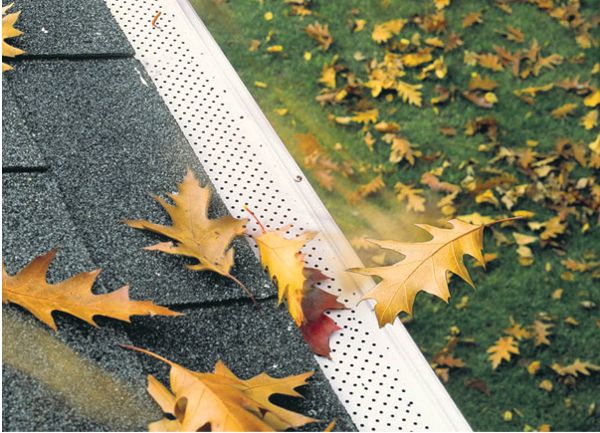 Gutter protection will help make sure your gutters are doing their job - diverting water away - without clogging with leaves and other debris.
Leaf Relief DuoPro
Dual-Layer Microfiltration Continuous Hanging System blocks fine debris.
Continuous Hanging System supports the entire span.
Holds up to 858 pounds
Low Profile
High Volume – Drains three times the highest recorded rainfall ever recorded per hour
Access panels allow for inspection inside the gutters
35-year No Clog, No Overflow warranty.
Leaf Relief for Existing Gutters
Patented Aluma-Perf™ Technology. Most small debris is cleared by 6 mph breeze with wet debris removed in 23 mph wind
Low Profile
High Volume – Drains more than twice the highest recorded rainfall.
Reinforces the gutter.
Treated vinyl flap.
25-Year No Clog, No Overflow Warranty
Holds up to 858 pounds.
Continuous Hanging System – supports the entire span
Patented Aluma-Perf™ Technology – Most small debris is cleared by 6 mph breeze with wet debris removed in 23 mph wind
Low Profile
High Volume – Drains more than twice the highest recorded rainfall
Access Panel – For easy monitoring of your home's gutter system
25-Year No Clog, No Overflow Warranty
Fast, easy installation.
Secures to gutter at front and back for superior strength
Heavy-duty aluminum
Rippled Design – Prevents wet leaves from sticking to the surface for maximum drainage
Front Trough – Engineered to help prevent overflows
20-Year Warranty
Fast, easy installation
Secure fit
Powder-coated galvanized steel
Arched roll-off design
5-Year material warranty