Brion Named Territory Manager of the Year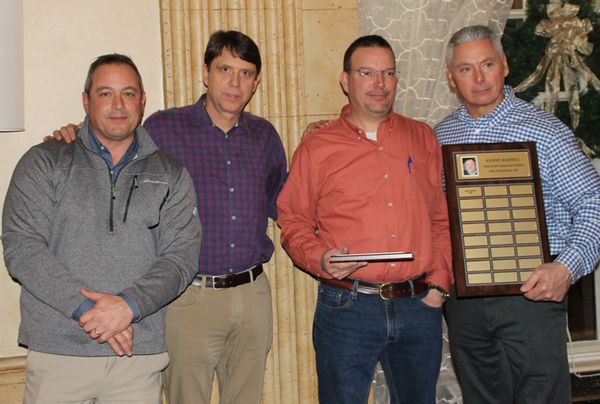 Congratulations to Dave Brion, a Territory Manager in our Williamsport branch, on receiving the Kenny Barnes Territory Manager of the Year award.
The award recognizes Brion's positive attitude, pride in Erie Materials and passion for the profession of sales. It was presented at the Erie Materials Corporate Sales and Management meeting in early February at the Marriott-Downtown Syracuse.
Formerly known as the Rick Schad Territory Manager of the Year, the award was renamed to honor the late Kenny Barnes. Previous recipients include: Todd Glover-2019, Dave Arneson, Binghamton-2018, Josh Rogers, Albany-2017, Dan Delorier, Albany-2016, Bill Miller, Utica-2015, Mike Drexel, Albany-2014.
From left to right: Director of Sales Management Kevin Sholett, President Chris Neumann, Dave Brion and Senior Vice President of Sales & Marketing Steve Syron.