GacoPatch In Stock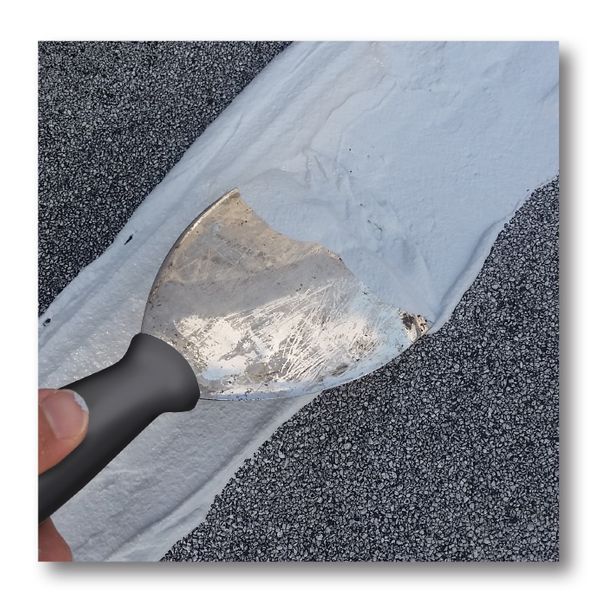 GacoPatch is now in stock at in white, gray and black. A 2 gallon pail covers 50 sq. ft. at 1/8" thick.
It's a good item for roofers to have on hand at all times and can be used for cold-weather repairs.
One-step application. No additional primers, tapes or top coats needed.
Makes a permanent patch
Fiber-reinforced silicone roof patch
Can be applied to damp surfaces (standing water should be removed)
Can be applied to substrates between 0 and 120 degrees F (GacoPatch should be stored above 65 degrees F).
Remains permanently flexible, even under ponding water
UV stable
Flashing grade
Bonds to aged asphalt, aged EPDM, aged TPO/CPA, built-up, cap sheet, composite, concrete, fiberglass, metal, modified bitumen, torchdown, sprayed polyurethane foam and most coatings.
No reinforcements or extra steps are required for horizontal patches
Will not become brittle or break down
25 year limited material warranty
Can be used on cracks, expansion joints, flashings, gutters, seams, pipes, pitch pans, penetrations, small holes, transitions, vents. voids
Ask your Erie Materials branch for more information or click here.