Exceptional Service Awards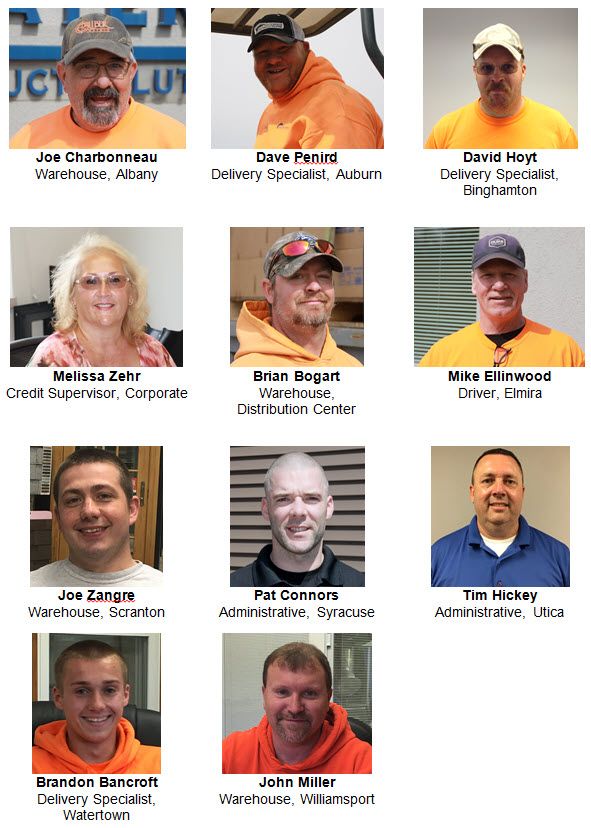 Congratuations to these "Erie Cares" honorees for the second half of 2020.
Initiative, teamwork, accountability, communications, leadership and a relentless focus on our customers help these individuals stand out. Our success is possible only through the efforts of our people, and this group helps set the standard.
Joe Charbonneau - Warehouse, Albany
Dave Penird - Delivery Specialist, Auburn
David Hoyt - Delivery Specialist, Binghamton
Melissa Zehr - Credit Supervisor, Corporate
Brian Bogart - Warehouse, Distribution Center
Mike Ellinwood - Driver, Elmira
Joe Zangre - Warehouse, Scranton
Patrick Connors - Administrative, Syracuse
Tim Hickey - Administrative, Utica
Brandon Bancroft - Delivery Specialist, Watertown
John Miller - Warehouse, Williamsport
Congratulations and thank you for all you do to make Erie Materials great for our customers and our people.