Dark, Bold SolarDefense Colors Now Available in Mastic CarvedWood 44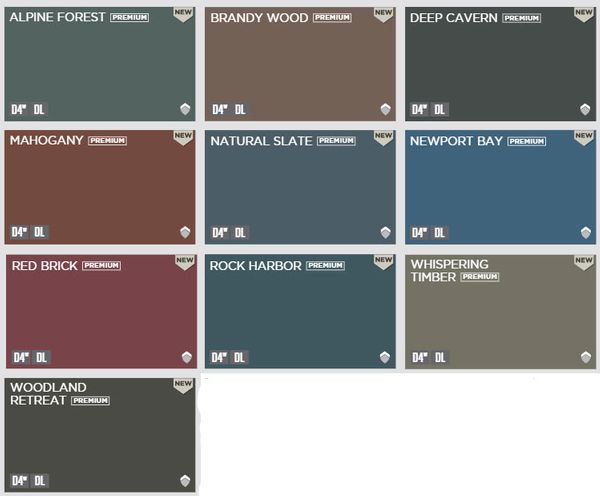 Ten rich SolarDefense colors are now available in the Mastic CarvedWood (.044") vinyl siding line.
The SolarDefense color palette makes it possible for homeowners to select dark, rich colors on lighter weight vinyl siding without worry. Mastic backs SolarDefense with its "No Fade, No Distortion" promise and limited lifetime warranty.
The warranty protects from:
Heat distortion from climate or reflective light sources. No competitor covers heat distortion resulting from reflective light sources, such as windows.
Fading of more than 1 Hunter unit for the first five years
Fading of more than 2 Hunter units from six years and onward. The closest competitor covers against fading of three Hunter units. Most warranties allow for fading of up to five Hunter units.
The 10 SolarDefense colors CarvedWood Double 4.5" Dutchlap and Double 4" panels are Alpine Forest, Brandy Wood, Deep Cavern, Mahogany, Natural Slate, Newport Bay, Red Brick, Rock Harbor, Whispering Timber and Woodland Retreat.
Five of the colors - Newport Bay, Natural Slate, Mahogany, Brandy Wood and Red Brick – are available in the Ovation .042" line.