Create Dry Space Below Deck with ZipUp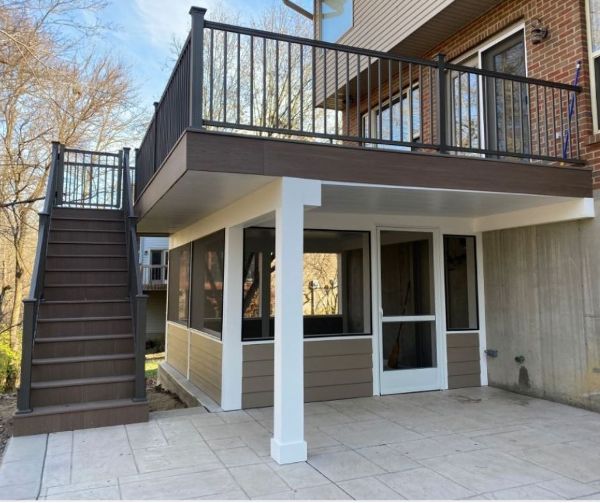 The ZipUp Underdeck system is an easy-to-install, cost-effective solution to keeping areas under a deck dry.
This is a simple system, consisting of three basic parts:
A main rail
Wall trim
Ceiling panel
Erie Materials stocks ZipUp in Smooth White.
In addition, these colors and items are available within a week:
Cape Cod White
Serrated White
Smooth Beige
Serrated Beige
Seam Rail (needed for decks exceeding 16' panel lengths)
Rot-resistant (PT, PVC, etc.) 1-by lumber can be used to create the proper pitch. Where the pitch isn't needed to divert water, the system can be used as an easy way to finish a ceiling.
A material calculator makes it easy to figure out your needs. is at
Click here for more information.