A Better Roof Repair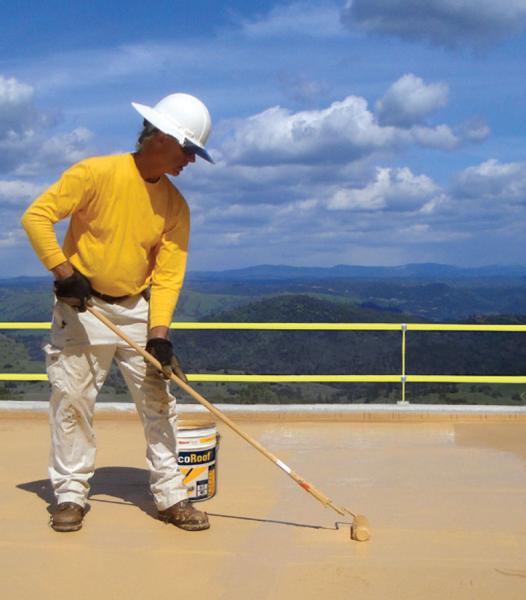 GacoRoof 100% Silicone Roof Coating is designed as a protective coating to seal and repair existing flat roofs and permanently protect against leaks, permanent ponding water, and the damaging effects of severe weather.
It is the only coating on the market that stands up to ponding water without bubbling, peeling or breaking down. It will stay flexible and maintain adhesion, even under permanent ponding water or snow pack. And it does not require a recoat.
Key benefits:
Outperforms and outlasts acrylic, urethane, asphalt and Hypalon coatings
Non-sacrificial; unaffected by harsh UV rays and temperature extremes
Withstands permanent ponding water without softening
Excellent resistance to mold, mildew and staining
Adheres to a multitude of substrates, reducing the amount of tear-offs
Erie Materials stocks 1- and 5-gallon pails of GacoRoof in gray and white as well as LiquidRoof tape, Adhesion Test Kits, GacoRoof Tape, E5320 2-Part Epoxy Primer/Filler and GacoWash Concentrated Cleaner.
For more information, contact your Erie Materials sales representative or visit www.GacoRoof.com.