A Better "Cedar" Shingle from CertainTeed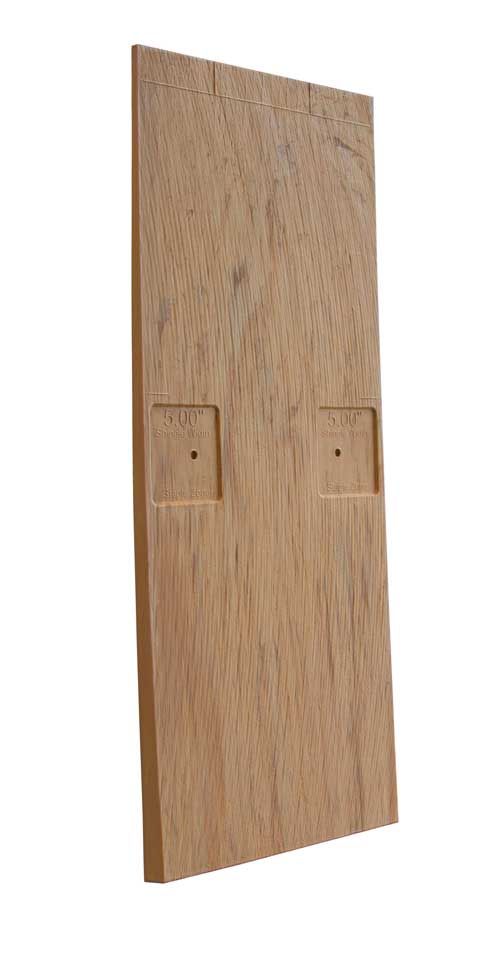 CertainTeed's newest polymer shingles look incredibly like real cedar but without the maintenance, weathering, cupping and splitting.
And they're in stock at Erie Materials.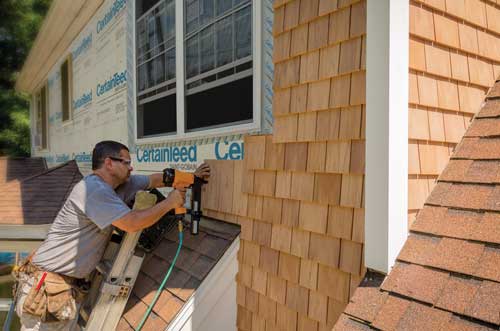 Cedar Impressions Individual 5-Inch Sawmill Shingles have an authentic "sawmill" finish and stained wood tones. They install similarly to real cedar. But they won't weather, fade, cup, split or need restaining.
Shingles are 12" tall to create a 5" exposure. Seven different widths from 4" to 8" are packed together in the same carton.

Four colors are available:
Natural Blend - resembles freshly cut white cedar
Cedar Blend (at right and above) - resembles freshly cut red cedar
Driftwood Blend - resembles aged white cedar
Rustic Blend - resembles aged red cedar
Each color is available in three shades - light, medium and dark. You can blend the shades in any proportion or stick with one shade.
Ask your Erie Materials salesperson for pricing and more information. Or click here for information.