Key-Link Cable Railing in Stock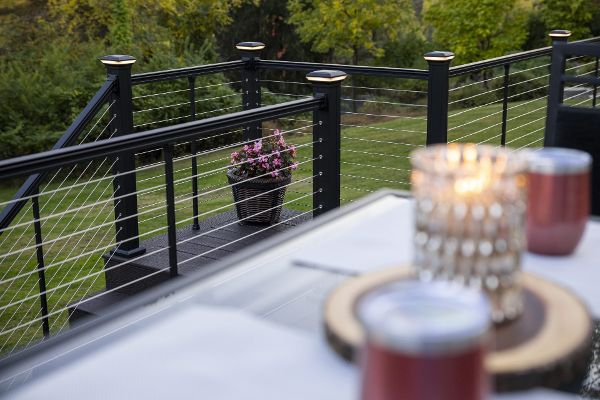 We're excited to announce that we're now stocking Key-Link Fencing & Railing's American Series railing in textured black with both horizontal cable and vertical cable infill.
We've seen increased interest in cable railing from both contractor customers and homeowners. By stocking Key-Link's high-quality, easy-to-install cable railing at our distribution center, we can offer this coveted look at a competitive price with very fast lead times.
Key-Link is known for its uniquely designed aluminum railing and fencing, all engineered for high-end looks, code compliance, and ease of installation. Their horizontal cable railing comes with pre-installed fittings in each post and a unique tensioning system that allows for cable runs of up to 100 feet, while their vertical cable system comes with cable pre-installed from the factory for a quick and easy installation. All Key-Link products are manufactured in the USA.
For more information and pricing, contact your Erie Materials branch or salesperson.