Contact Us
Contact any one of our locations below.
SUMMER HOURS - Effective April 7, 2014
7:30 a.m. - 4:30 p.m., Monday-Friday
8:00 a.m. - noon, Saturdays
Closed Fourth of July, Labor Day, Thanksgiving, Christmas and New Year's Day.
If you would like to request a Contractor Product Guide, please click here.
Ten Locations in New York and Pennsylvania
Albany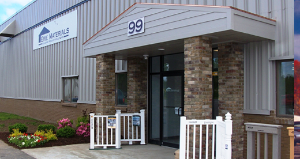 99 Railroad Ave.
Albany, NY 12205
Mailing Address:
PO Box 5548
Albany, NY 12205
(518) 454-0080
(866) 320-3743
Fax: (518) 454-0088
General Manager
Mike Dominikoski

Operations Manager
Adam Barnhart

Auburn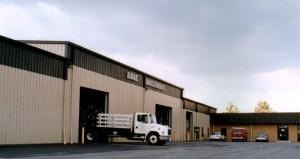 1492 Rte 5 & 20 West
Auburn, NY 13021
Mailing Address:
P.O. Box 186
Auburn, NY 13021
(315) 253-9703
(800) 262-3743
Fax: (315) 252-8516
General Manager
Randy Moore

Operations Manager
Scott Baran

Binghamton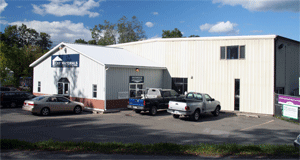 33 Phelps Street
Port Dickinson, NY 13901
Mailing Address:
PO Box 1584
Binghamton, NY 13902
(607) 773-8006
(800) 272-3743
Fax: (607) 724-2871
General Manager
Al Frappier

Operations Manager
Chuck Thorne

Distribution Center (not a sales location)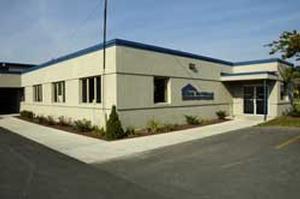 101 Kuhn Road
Syracuse, NY 13208
General Manager
Bill Wilsch

Elmira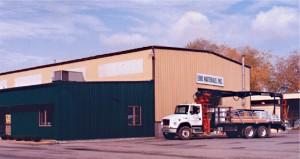 48 Philo Rd. W.
Elmira Heights, NY 14903
Mailing Address:
PO Box 2038
Elmira Heights, NY 14903
(607) 739-3399
(800) 822-3743
Fax: (607) 739-3887
General Manager
Kevin Davis

Operations Manager
Mike Kelsall

Scranton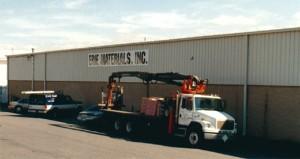 700 North-South Rd.
Scranton, PA 18504
Mailing Address:
PO Box 134
Scranton, PA 18504
(570) 346-3390
(800) 789-3743
Fax: (570) 346-3477
General Manager
Bob Crandle

Operations Manager
Mike Romiti

Syracuse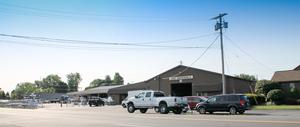 500 Factory Ave.
Syracuse, NY 13208
Mailing Address:
P.O. Box 476
Syracuse, NY 13211
(315) 455-7434
(800) 252-3743
Fax: (315) 455-9275
General Manager
Chris Roder

Operations Manager
Bill Ray

Utica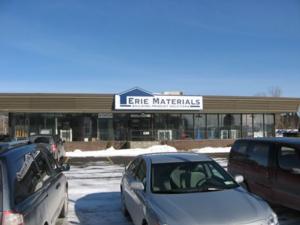 9545 River Road
Marcy, NY 13403
Mailing Address:
PO Box 427
Marcy, NY 13403
(315) 732-6646
(800) 499-3743
Fax: (315) 732-5424
General Manager
Leo Dudziak

Operations Manager
Frank Montana

Watertown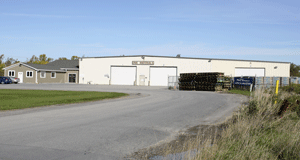 22293 Teal Drive
Watertown, NY 13601
Mailing Address:
PO Box 749
Watertown, NY 13601
(315) 779-9243
(888) 613-3743
Fax: (315) 779-9253
General Manager
Chris Kittelson

Williamsport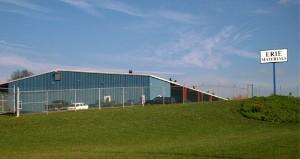 7784 So. Rte 220 Hwy
Linden, PA 17744
Mailing Address:
P.O. Box 3483
Williamsport, PA 17701-0483
(570) 398-9820
(866) 228-3743
Fax: (570) 398-9827
General Manager
Brett Holmes

Commercial Roofing Department
Auburn, Syracuse, Watertown and Utica
800-622-3743
North Manager: Mike Frasier, 315-703-1432, mfrasier@eriematerials.com
Steve Brunetta, 315-703-1434, sbrunetta@eriematerials.com
Stefen Burt, 315-703-1439, sburt@eriematerials.com
Matt Greco, 315-703-1433, mgreco@eriematerials.com
Craig Mayfield, 315-703-1412, cmayfield@eriematerials.com
Scranton, Williamsport, Binghamton, Elmira
877-334-3743
South Manager: Rick Rogers, 607-304-9914, rrogers@eriematerials.com
Dave Bales, 607-304-9919, dbales@eriematerials.com
Dave Kvasny, 607-304-9912, dkvasny@eriematerials.com
Albany
888-456-0199
Dale Jensen, 518-935-4906, djensen@eriematerials.com
Dan Chilson, 518-935-4917, dchilson@eriematerials.com
Mike Salluzzo, 518-935-4908, msalluzzo@eriematerials.com